Ashley James has shared on her Instagram a naked snap and a series of bikini pictures on Wednesday as she fondly remembered her travelling experiences. 
In a lengthy post, the 33-year-old DJ and model wrote about how her memories have enriched her life, admitted to feeling like a failure when single and said she wants to see the world. 
Her latest post comes after Ashley said that being in self-isolation amid the coronavirus pandemic was challenging her body confidence again. 
Thoughts: Ashley James shared a throwback naked snap as she claimed 'being single made her feel like a failure' after admitting isolation has made her body dysmorphia return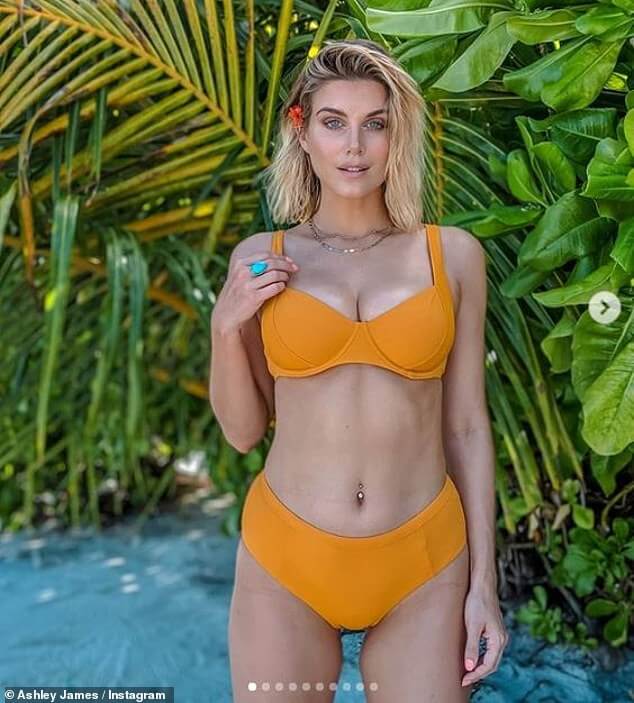 Beautiful: She shared a series of stunning bikini throwback snaps as she shared how important travelling has been to her 
She wrote: I've been having really vivid dreams about solo travelling. I know a lot of people have been having crazy dreams, but I wake up still being able to taste the sea, see the stars, and feeling the sense of freedom I get exploring new parts of the world.
'It's making me hungry to travel, as soon as we're able to, whenever that may be.
'Solo travelling not only changed my life, but also my perspective on so many things. When I set off on my own round Mexico for 6 weeks, I was terrified, but I knew I needed to get away.
'I was in a rut, and I was repeating the same mistakes and continuously having my heart broken. I saw being single as a failure, and lamented what was wrong with me. 
'Travelling made me realise that you don't need anyone to be happy. True happiness is freedom, seeing new things, eating new food, diving, meeting new people, and having experiences with friends.'
She continuned: 'We put so much energy into the wrong relationships, we forget some of the best ones are already in front of us: friendships. I treat my friends with the same attention and energy as I do my romantic relationship. I want to travel the world and create memories with my friends. I still want to solo travel.'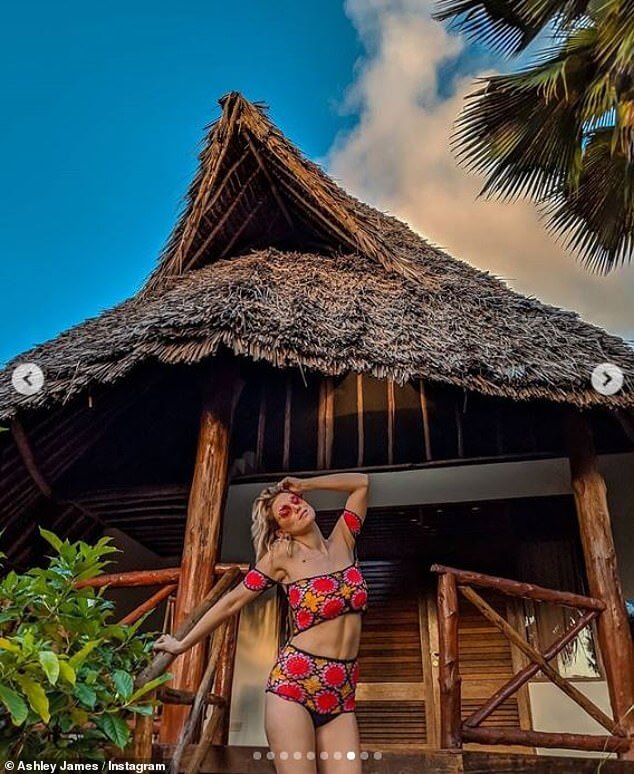 Ashley also wrote: 'Travel isn't about spending loads of money or staying in fancy hotels. It's where you meet other free spirits. No one cares about who are you, what you've achieved (or not achieved), and it's humbling to be stripped of that.
'When travelling, gossip, toxic friends, false nails, blow drys, and anything else we fill our lives with seems so futile. 
'You'll rarely see my in expensive clothes or with expensive things, because I'd rather look back on life thinking I'd seen the world and experienced as much of it as possible.
'I'll remember the places I've seen and food I've tasted, not how many diets I did or how my body looked.'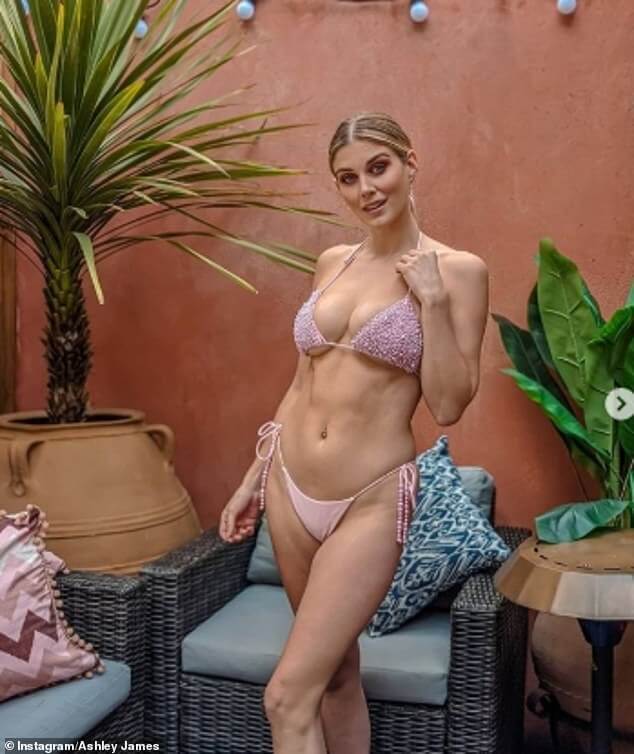 'I'll never take the ability to travel again, and I've woke up daydreaming of where I can explore next. I can't wait to see the world. I've travelled round Mexico, Bali, Tanzania… Where can I go next? I like sunsets, jungles, diving, starry nights, beautiful nature…  #travel #wanderlust.' 
Earlier in the week, Ashley admitted her confidence has taken a knock while in quarantine. 
Sharing bikini pictures on Instagram on Sunday, Ashley admitted her 'body dysmorphia has crept back in' as she has had to forego her weekly spray tan.
Posing in her garden, she wrote a lengthy post to explain her feelings.