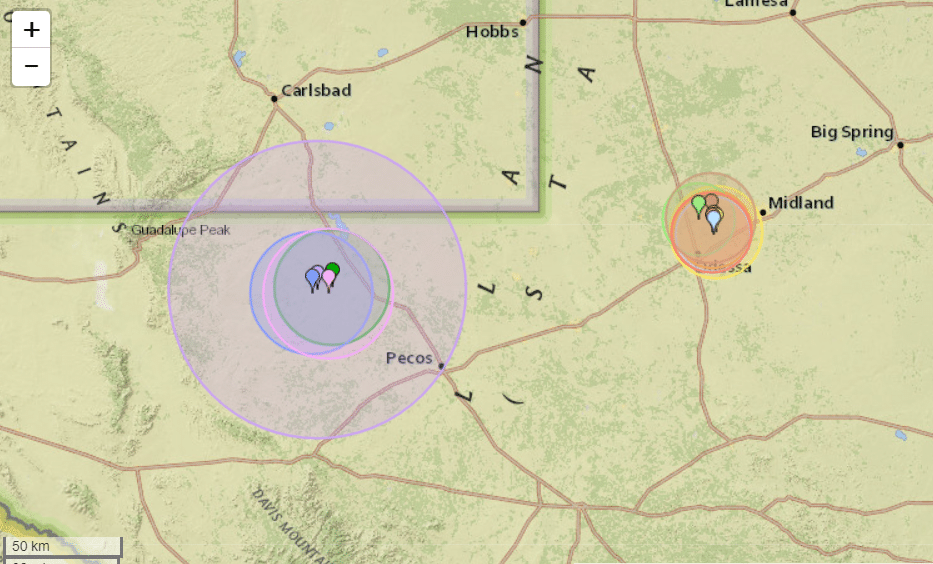 A 2.4-magnitude earthquake took place near Odessa at 9:16 p.m. Monday, according to earthquaketrack.com.
The quake took place at a depth of 3.1 miles. The website showed it to happen 6.83 miles north-northeast of Odessa. It was the second earthquake in the past seven days and third in the last 30 days, according to the website.
On April 21, 3.1 magnitude earthquake was reported 11 km from Odessa, Texas, United States. Many residents have reported shaking at their homes. There were no reports of any damage or injuries.
Odessa is located primarily in Ector County, Texas although a small section of the city extends into Midland County. With population of about 120,568 it is the 29th-most populous city in Texas. As per Forbes magazine, Odessa is the third-fastest growing small city in the United States.