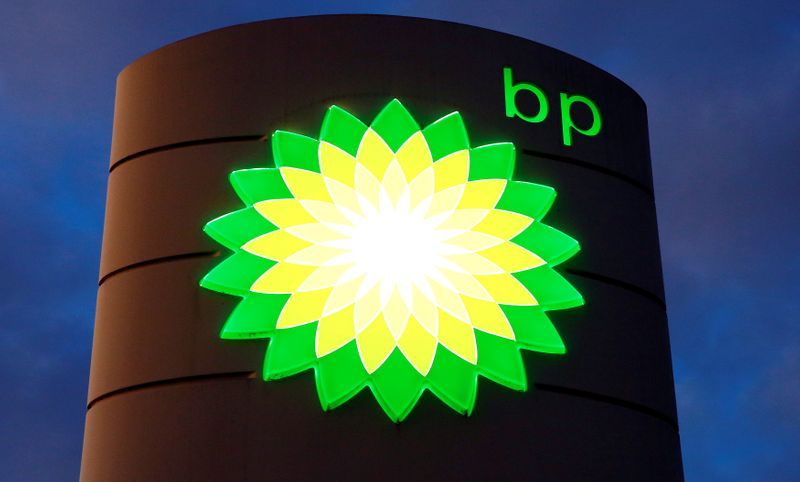 BP PLC (LON:BP.) retained its quarterly dividend in the face of starkly grim trading, not least a US$3.7bn drop in the value of crude held in storage and fall in earnings.
The oil major has maintained its first-quarter dividend despite reporting a 'historic' US$4.36bn loss for the three months period as the coronavirus (COVID-19) pandemic and a big drop in oil demand took its toll.
The FTSE 100-listed group's first-quarter loss attributable to shareholders compared to a US$2.93bn profit in the same period in 2019. On a replacement cost basis – BP's preferred P/L metric – the oiler made a US$628mln loss, versus a US$2.09bn profit.
It made an underlying replacement cost profit of US$800mln, versus US$2.4bn in Q1 2019.
Detailing the specific challenges the company described lower oil prices, demand destruction, an estimated drop in returns from part-owned Rosneft and lower contributions from oil trading. A US$3.7bn dent to the value of crude in storage as inventory was said to be the main driver in the US$4.4bn loss.
Net debt stood at US$51.4bn at the end of the quarter, up US$6bn over three months. The company said it retained US$32bn of remaining liquidity.
A 10.5 cents per share dividend was announced, in line with Q4 2019.
"BP's future financial performance, including cash flows, net debt and gearing, will be impacted by the extent and duration of the current market conditions and the effectiveness of the actions that it and others take, including its financial interventions," the company said in its results statement.
"It is difficult to predict when current supply and demand imbalances will be resolved and what the ultimate impact of COVID-19 will be," it added.
Taking action
BP noted that it has strengthened its balance sheet adding US$10bn of revolving credit facility, and, in April, it issued US$7bn of new bonds.
The group has also slashed its capital spending by 25% from the previously guided budget, announced in February. Measures include the delay of exploration and appraisal activities whilst some development spending has been curtailed and certain early-stage projects have been rephased. Such measures are expected to reduced 2020 production by around 70,000 barrels of oil equivalent per day (boepd).
Cash costs are being cut by US$2.5bn by the end of 2021.
BP's US$15bn asset divestment programme continues and remains on-track though, as seen on Monday with news of the redrawing of its Alaska business sale terms, transactions are being rephased with anticipated upfront or near-term payments being rescheduled or adapted.
Specifically, BP said up to US$10bn of proceeds due by the end of 2020 will be revised as transactions complete.
BP noted that it has been supporting the response to COVID-19 in the communities in which it operates in a number of ways.
The company detailed that it is providing free fuel and discounts to emergency services vehicles and workers in a number of countries. It has donated PPE to health services. A BP supercomputer in Houston is being used by researchers investigating the pandemic.
Ethanol from BP's biofuels operations have been donated for the production of hand sanitisers. And the company has made donations to mental health charity MIND, the World Health Organisation's response fund, and the company has supported employee volunteering and matched employee donations to charities.
New chief executive Bernard Looney
"Our industry has been hit by supply and demand shocks on a scale never seen before, but that is no excuse to turn inward. BP, like many other companies, is stepping up and extending a helping hand to those in need,"  Bernard Looney, BP's new chief executive said in the statement.
The new BP chief executive added: "We are focusing our efforts on protecting our people, supporting our communities and strengthening our finances. I am incredibly proud of the work that our people are doing in all three areas, particularly our colleagues in operations – from rigs to retail and everywhere in between – who are continuing to deliver energy and provide goods in the most difficult of circumstances."
"At the same time, we are taking decisive actions to strengthen our finances – reinforcing liquidity, rapidly reducing spending and costs, driving our cash balance point lower," he added.
Looney began his term as BP chief executive in February, taking over from Bob Dudley.
In London, after starting more than 2% lower, BP shares recovered some lost ground and at 308.95p were down 5.15p or 1.6%.
"Shares have only fallen by 2% at the open which reflects a determinism to reward shareholders by keeping the dividend at 10.5c, even though investors and the market would have forgiven them if they had cut the dividend," said Helal Miah, analyst at The Share Centre.
"But this partly reflects the levels of liquidity at BP of around $32bn, some of which has been supported by measures such as cutbacks in capital expenditures."
Miah added: "After the recent unimaginable plunge in oil price, investors have been bracing themselves for the inevitable impact on oil companies' profitability and today's results from BP's Q1 results weren't surprising."
This news first appeared at proactiveinvestors.