Though many celebs have spoken in support of justice for George Floyd and Black Lives Matter in a positive, constructive way; some celebs and influencers have made bizarre tone deaf comments for which they are rightly being criticized.
David Guetta gave this super-tone-deaf performance.
French DJ David Guetta is catching flak on Twitter for a well-intentioned But unfortunately "tone-deaf" tribute to George Floyd. Guetta was doing a virtual charity DJ set, and spoke about the world — and America "especially" — going "through difficult times." He then revealed that he had made a special record to honor Floyd, and offered a "shout out to his family."
Before spinning the record, Guetta also said he really hopes "we can see more unity and more peace when already things are so difficult." Once he started up the record, it was revealed to have a clip of Martin Luther King Jr's "I Have a Dream" speech. Fellow DJ Hudson Mohawke drew attention to Guetta's comments, and calling them "tone deaf and wrong."
Mohawke latter added that he "clearly" sees that Guetta is "not intending to offend" anyone, but rather "he's attempting to do a noble thing by raising some money for a good cause." Mohawke added, "Bu the execution is so hilariously off key in so many ways it's mindblowing." Scroll down to see what other users are saying about celebs tone deaf comments.
Madonna met with backlash for her bizarre George Floyd tribute that just showed her son David dancing.
"Brutal murder travels around the world. My son David Dances to honor and pay tribute to George and His Family and all Acts of Racism and Discrimination that happen on a daily basis in America."
Fiona Moriarty-McLaughlin: The Washington Examiner Reporter Fake Activism for Instagram Photo-Op Went Viral
A video went viral on social media showing Fiona Moriarty-McLaughlin stopping to help a construction worker fix a building destroyed by looters amid the protests for George Floyd on Monday in an apparent fake activism. However as can seen in the video she was not actually assisting anyone to rebuild anything. She was criticized widely for this attention seeking act. Fiona has deleted her social media account after the backlash it seems.
Lea Michele Dropped By Hello Fresh After Samantha Marie Ware's Allegations
Actress Lea Michele took to social media on Friday to pay tribute to George Floyd.
'George Floyd did not deserve this. This was not an isolated incident and it must end' she wrote.
This looks very hypocritical after castmate Samantha Marie Ware made allegations of bullying and aggression against the actress.
Samantha Ware, who appeared in 2015 in the show's sixth season, swiftly hit back, 'Remember when you made my first television gig a living hell?!?!…
'Cause I'll never forget… I believe you told everyone that if you had the opportunity you would 's*** in my wig!' amongst other traumatic microaggressions that made me question a career in Hollywood.'
The recipe kit delivery company revealed its decision to no longer work with the actress while responding to a Twitter user on Tuesday who suggested it should cut ties with the Glee star.
Actor Sasha Pieterse Sheaffer tweeted this weird quote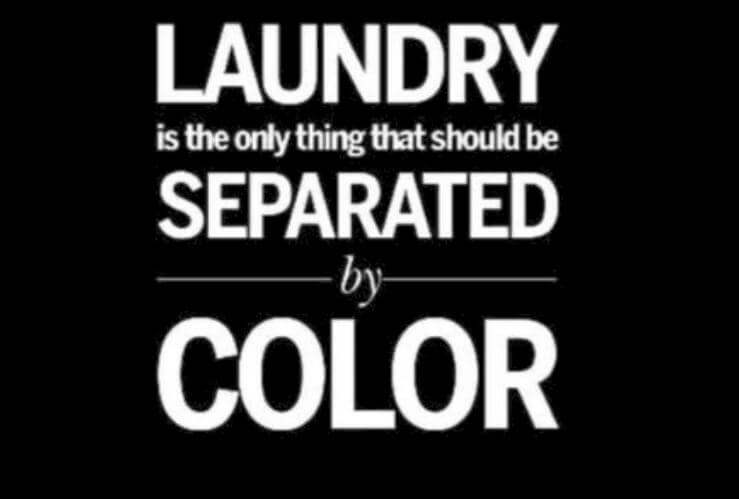 Karol G tweeted, "The perfect example that black and white together look beautiful. #BlackLivesMatter."
This tweet by Karol G look highly tone deaf and insensible.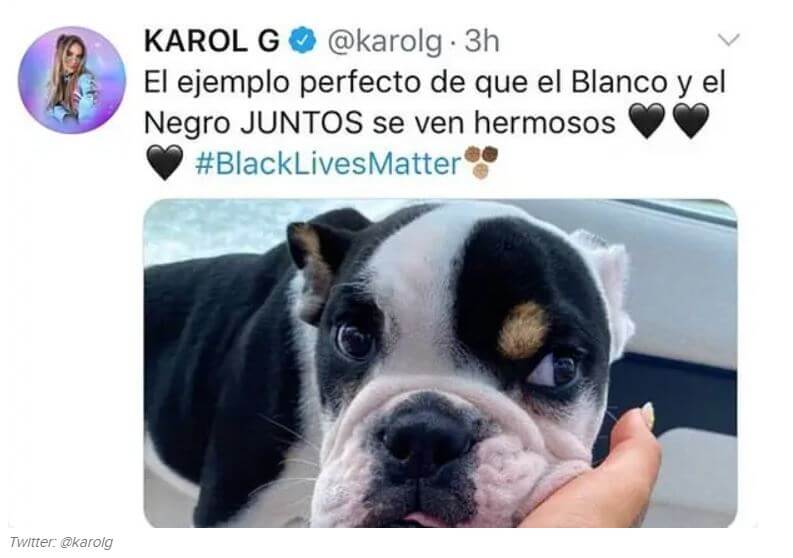 Jake Paul received backlash for his statement about being involved in the protests.
Lana Del Rey posted pictures of looters' faces — which was met with heavy backlash.
Katie Couric tweeted this tone deaf suggestion.
Indian actor Sara Ali Khan's 'All Lives Matter' post draws flak online
Actor Sara Ali Khan drew criticism online earlier this week for her 'All Lives Matter' post on Instagram. Seeing the heavy criticism, Sara immediately took the post down but the damage was already done.
Her post showed fists of white, brown and black persons and the trunk of an elephant, raised in rebellion. The image came with the message of Black Lives Matter, except the word 'black' was scratched out to read 'all'. Many of Sara's followers found her message insensitive and tone deaf at a time when the world is furiously protesting against race-based violence after the custodial killing of George Floyd.
Sara's post showing trunk of an elephant was to call out the cruelty against animals in a recent incident when a pregnant elephant died in Kerala after locals fed her pineapple stuffed with cracker.
But lot of people see problem in trying to mix Black Lives Matter movement with All Lives Matter as highlighted by Billie Eilish.