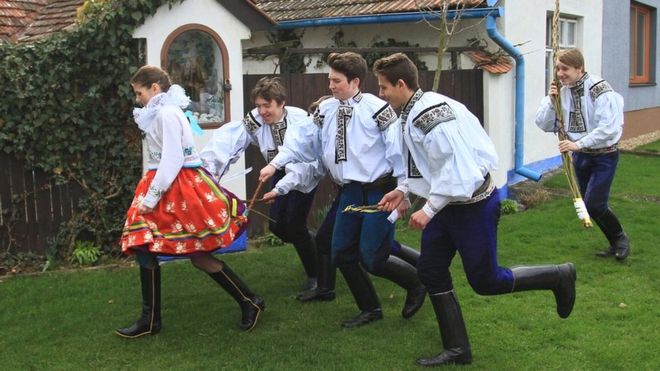 In Czech Republic there is an Easter tradition of whipping women lightly by men with a switch made of willow branches to ensure fertility. But this year this controversial tradition was suspended due to the coronavirus lockdown.
It is an Easter Monday ritual popular in rural areas allegedly of pagan origin. Men go door-to-door, singing a ditty and whipping women's legs and buttocks to ensure fertility of women.
They are rewarded with painted eggs and shots of plum brandy.
In the modern days, many Czech women don't see the ritual as a harmless tradition. And it is not difficult to guess why?
"It hurt like hell," said one of the women, who grew up in Prague, not a village.
According to her "Even as a child I felt acute embarrassment at the heavy-handed symbolism (you're giving men your eggs to stop them from being violent!?) It just wasn't right,".
It can be interpreted as an unacceptably sexist reminder of the power of men.
But whichever way one interprets the tradition, it's unlikely to be happening much this year as Interior Minister Jan Hamacek has urged Czech men not to carry their whips amid coronavirus lockdown.